The first craft that me and my colleauge have made in our new smithy! A candlestick after a find in Trelleborg Sweden. It is from the 14th century. We used 20*15mm iron, hammered out with a sledgehammer, a quite serious work! The three legs are riveted togheter with the one in the middle.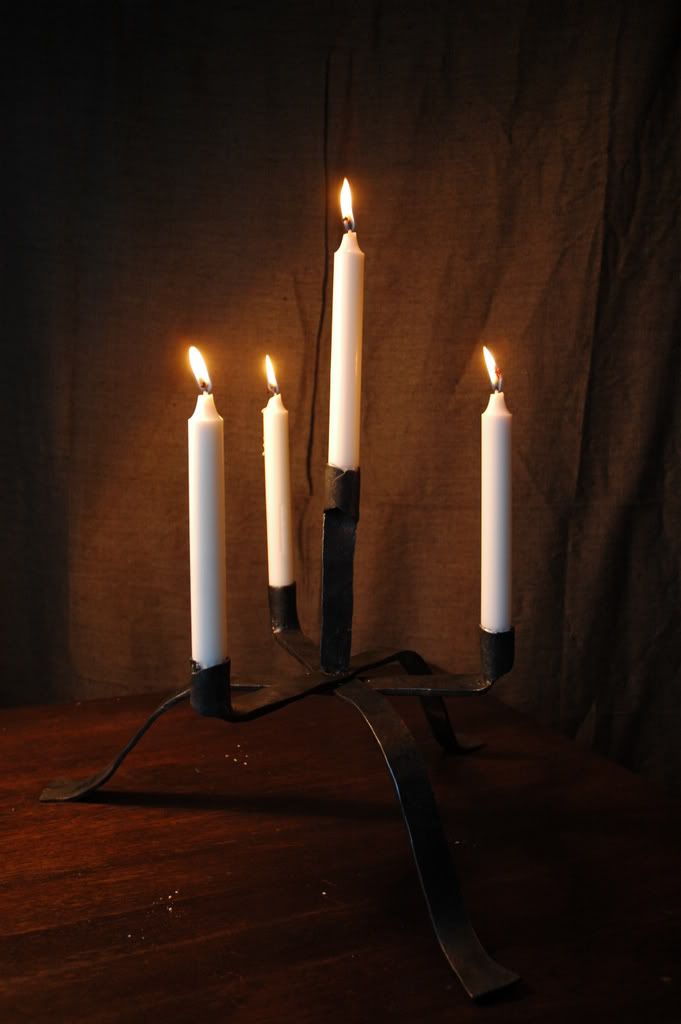 From underneath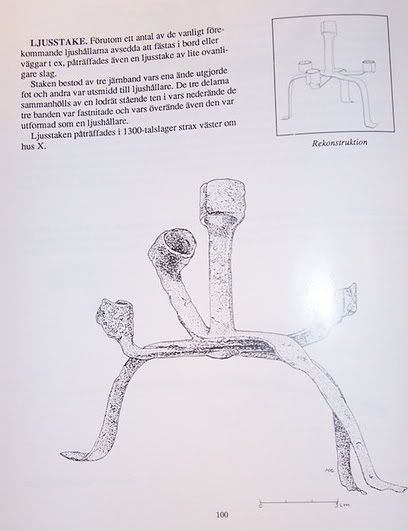 The original
Anders: I have heard that you also have made this model?
By the way, what would the candles be made of during the 14th century?